Processing
The Agro-Processing Centre (APC) helps process the grains at village level to substantially enhance the income of the farmers. Establishment of Argo-Processing Centre (APC) also helps in getting quality products, reducing post-harvest losses, employment to rural youth and achieving diversification concept in agriculture besides improving the economic and social status of farmers.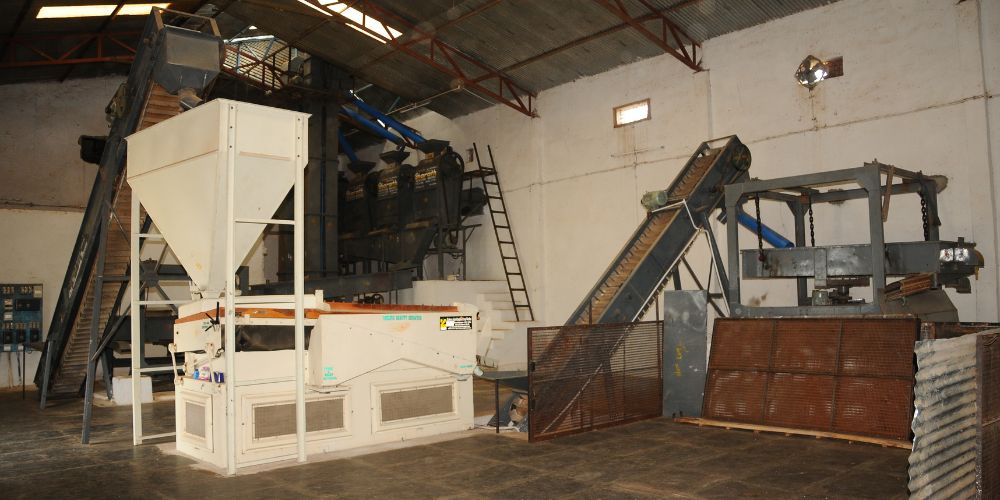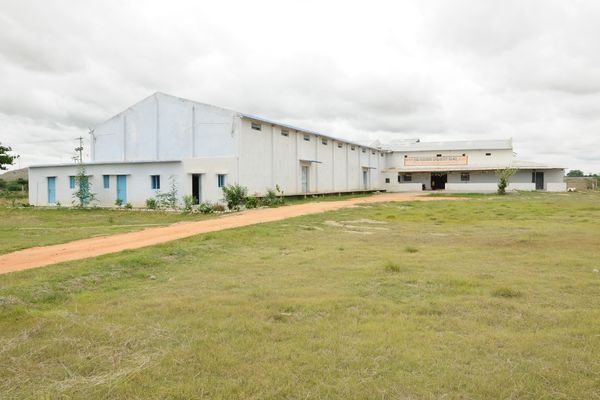 While ensuring fair market price through avoiding the middlemen and establishing direct marketing of the farmers' produce to the main actual buyers is one of the major concepts of CCD, value addition through Processing and Grading the produce to supply to different buyers according to their requirement is another cardinal activity carried out by CCD through the Federations facilitated by it.
CCD promoted Utnoor and Puttaparthi Federations are taking up processing activities. While Processing and Grading of Red gram is done at Utnoor Unit, Groundnut processing and Grading is done at Guttur Mill in Puttaparthi.
The role of federation
While the Cooperatives are the village-level bodies to bring unity among the farmers, the need to voice the problems of the farmers in the district has become an essential need to advocate its activities and objectives.
As a result the village-level cooperatives are confederated into a Federation at Utnoor and Puttaparthi.
Boards of Directors (BoD) of all the member Cooperatives constitute the General Body of the Federation. Each Cooperative elects two of its directors, who are the part of Representative General Body (RGB) of the Federation. The RGB elects 12 members among themselves as BoD of the Federation. The BoD is responsible for providing profitable, efficient and effective services to the members. The BoD elects President, Vice President and General Manager as Office Bearers.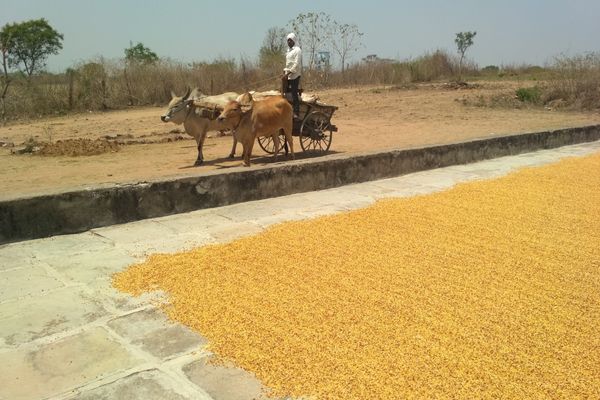 The Federations, in both the districts, are involved in setting up of Agri-Input Shops, where the farmers can get the required fertilizers, pesticides and other Agri-implements at the whole-sale price. They will get them on the actual price / Maximum Retail Price.
Long term vision of federation
Federation focusses on five key issues:
Catalyzing formation of single commodity, multipurpose cooperatives
Capacity building of the poor farmers to manage the cooperatives.
Facilitating linkages and collaboration for Cooperatives with formal Financial Institutions
Providing technical support where required in agriculture and food processing.
A market intelligence system for the cooperatives to address the asymmetry information.