ANDHRA PRADESH
Yavatmal
Yavatmal district is one of the eleven districts of Vidarbha Region of Maharashtra. CCD Yavatmal Project started in November 2019 with support of Shabari Adiwasi Vitta Va VikasMahamandalMaryadit (Govt. of Maharashtra) covering 3 blocks namely; Kelapur, Ghatanji and Zari Jamani.
The average rainfall
The normal annual rainfall varies from about 850 to 1150 mm
Main Crops
Cotton, Soybean, Red Gram, Bengal Gram.
Target Groups
Small, marginal tribal farmers.
Village Cooperatives
The main objective of the project is to organize and bring small, marginal tribal farmers together to turn into entrepreneurs.
Grameen AdiwasiShetakari Federation
The confederation of all village level cooperatives into a Federation.
All the 108 existing cooperatives in Yavatmal project area are confederated into Grameen AdiwasiShetakari Federation. The Federation is registered under Companies Act 1956, a Producer Company. The Federation is registered in December 2020.
The Federation is a self-governing entity governed by a ten membered Board of Directors lead by the President. The General Manager supervises the activities of the Federation.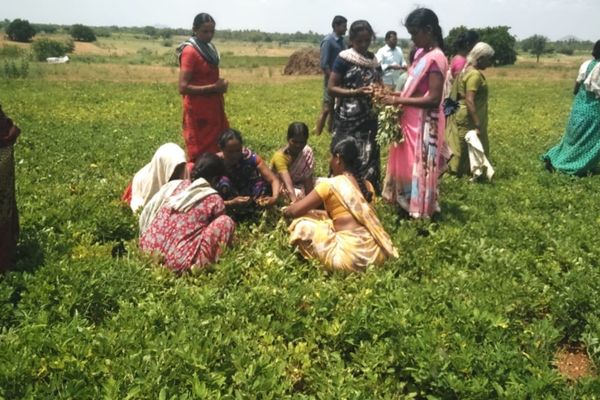 The Federation has a Representative General Body with two members representing from each of the CooperativesFully owned and managed by Cooperatives the Federation comprising of 108 primary cooperatives with 2,122 members.The Federation meets once in every month, or more as per the requirements. Procurement, Processing, Marketing and Administrative decisions are collectively made by the governing body in the presence and involvement of Representative General Body. The Federation organized its Annual General Meeting (Mahasabha) every year and elects the new Governing Body.
Procurement
Following are the procurement (in Quintels) done under CCD Yavatmal project so far,
| Commodity | 2019 – 20 | 2020 – 21 | Cumulative |
| --- | --- | --- | --- |
| Red Gram | 1577.04 | 2058.08 | 3635.12 |
| Soya Bean | 0 | 640.86 | 640.86 |
| Cotton | 0 | 562.29 | 562.29 |
| Bengal Gram | 0 | 1882.8 | 1882.8 |
Covid Relief work
After imposing lockdown in March 2020, CCD distributed Grocery kits to the most vulnerable families in the villages. Following are the details Grocery kits distribution work,
| Block | No of Villages | No of HH |
| --- | --- | --- |
| Kelapur | 61 | 578 |
| Zari Jamani | 11 | 291 |
| Total | 72 | 869 |